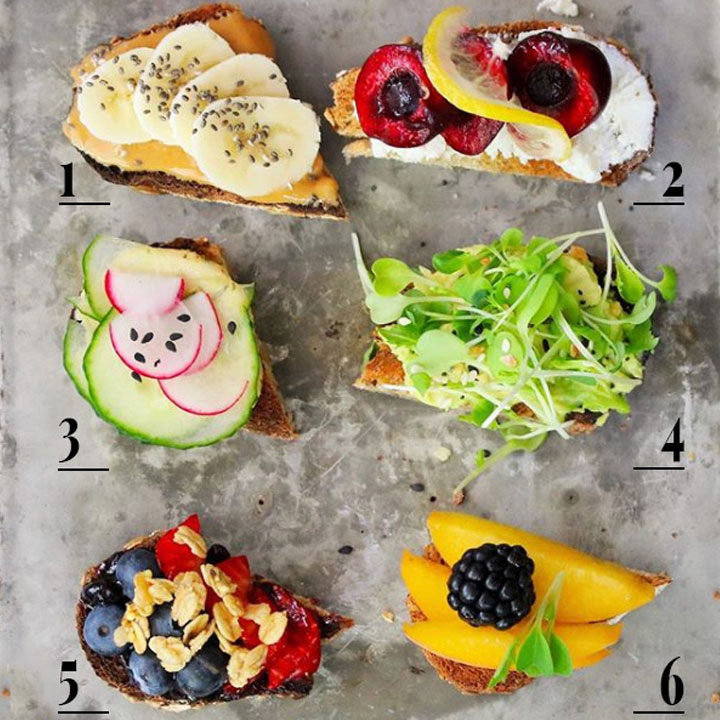 ---
1. Peanut butter, banana, and chia seeds.
2. Honey goat cheese, black cherries, and lemon.
3. Roasted garlic hummus, sliced radish, cucumber, and black sesame seeds.
4. Avocado, wasabi microgreens, and everything bagel seasoning.
5. Blueberry jam, blueberries, strawberries, and maple chia seed granola.
6. Butter, peaches, and blackberry.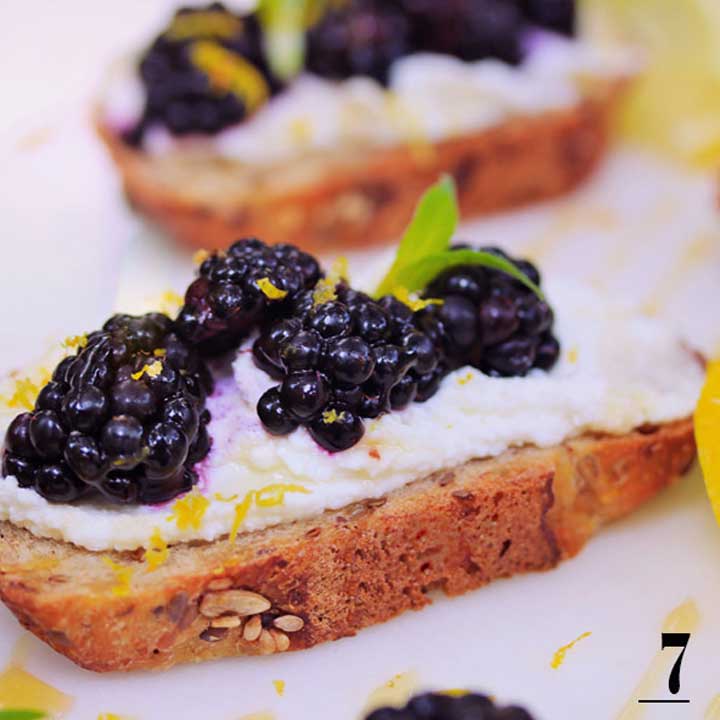 7. Whipped ricotta with fresh lemon zest on sunflower wheat toast, topped with fresh blackberries, a drizzle of NC honey, and pineapple sage from my garden.
---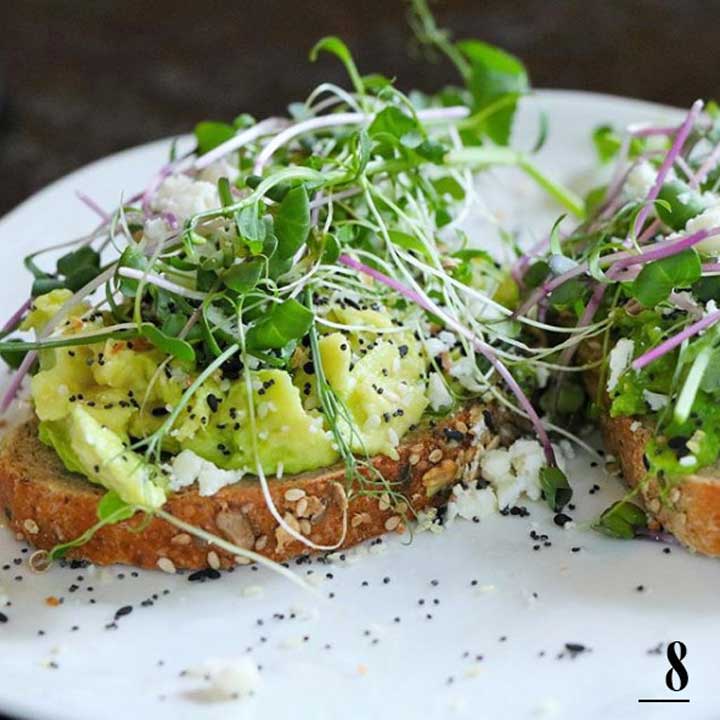 8. Avocado, feta, microgreens, and poppy seeds.
---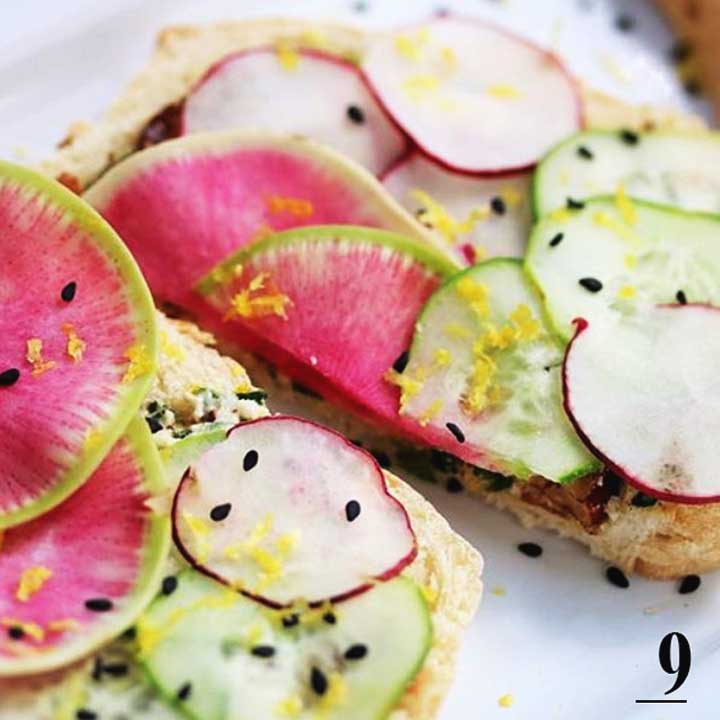 9. Watermelon radish, red radish, cucumber, cheese spread, black sesame seeds, and lemon zest.
---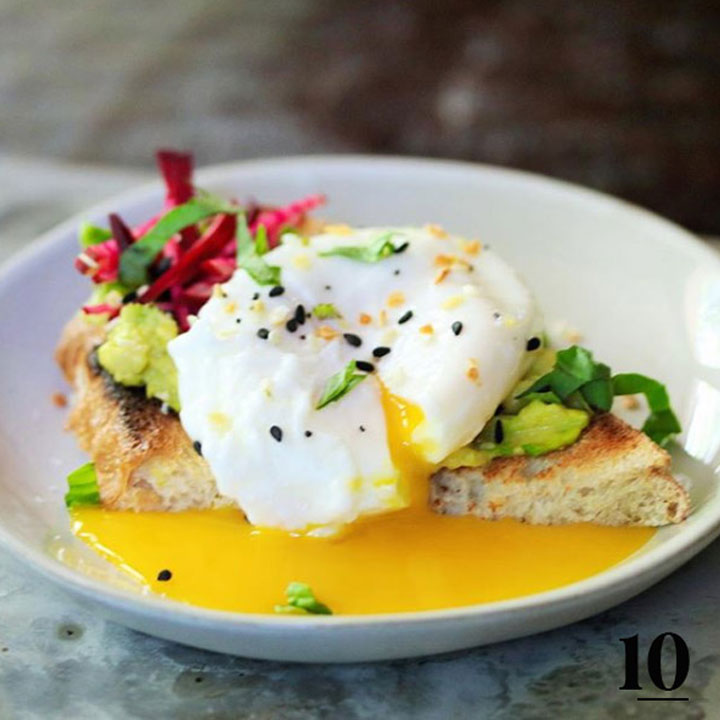 10. Poached egg, smashed avocado, candy cane beets, fresh basil, and everything bagel seasoning.
---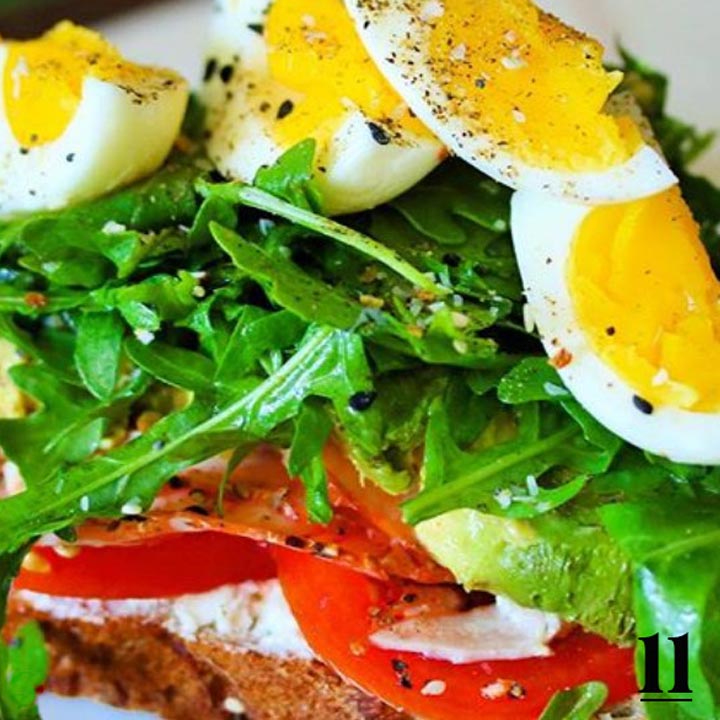 11. Goat cheese, tomato, dressed arugula, boiled egg, everything bagel seasoning, and sea salt flakes.
---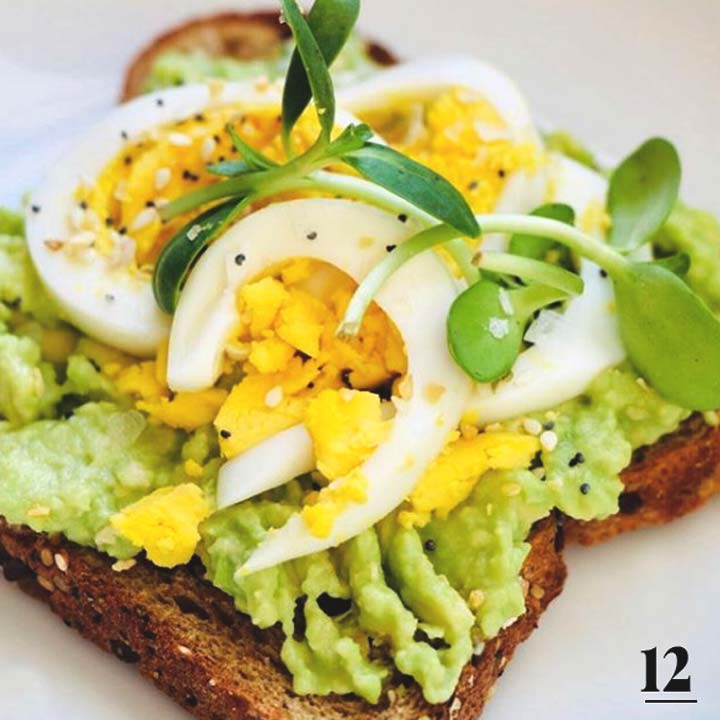 12. Avocado, boiled egg, sunflower microgreens, everything bagel seasoning, and sea salt.
---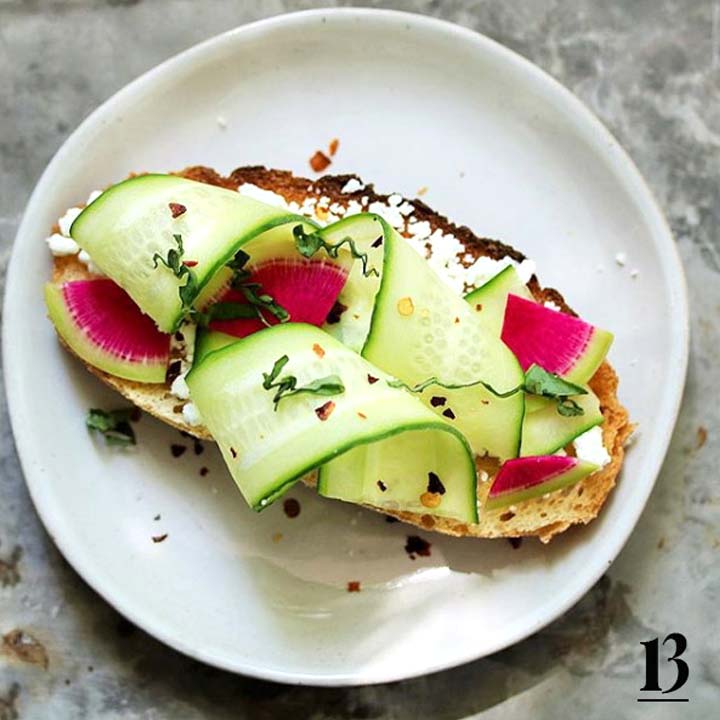 13. Feta, watermelon radish, cucumber, fresh basil, and red pepper flakes.
---
14. Goat cheese, sauteed cherry tomatoes and kale, fried egg, fresh herbs, sea salt, and cracked pepper.


Come up with your own favorite combinations
Vary color and texture.
No butter, no problem. Goat cheese, ricotta, cream cheese—any favorite spreadable cheese—will do the trick. Hummus or smashed avocado also make a great base. Then, add fresh veggie or fruit toppers for the perfect mid-morning snack or light lunch.
Choose produce that's fresh and pops with color.
Make sure your toppings are thoroughly dried after washing to avoid soggy toast.
Opt for bread that can stand up to toppings, too. I lean toward artisan breads like fresh sourdough and sunflower wheat.
Pair savory bread with savory toppings and neutral or dried fruit and nut breads with sweet toppings.
Microgreens elevate flavor and visual appeal. They pack a lot of flavor in a small handful. Try basil, radish or sunflower as well as pea shoots.
Flaky sea salt and fresh ground pepper boost flavor.
Finish with a sprinkle of fun! Chia, sesame, hemp and pumpkin seeds are great for texture and add a little protein. Trader Joe's Everything But the Bagel seasoning is a must-have for savory toasts. Check out my homemade Bagel Seasoning with Maldon sea salt below.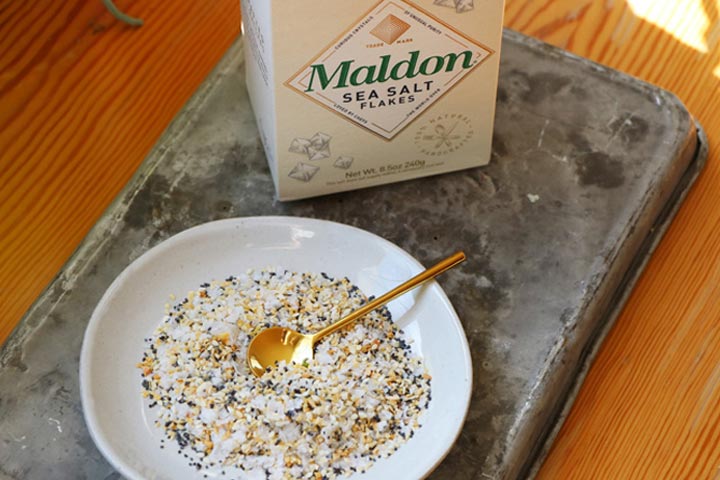 Bagel Seasoning
Using equal parts, combine all ingredients and mix until evenly distributed. Store in an airtight container or old spice jar.
Ingredients
Poppy Seeds

White sesame seeds

Dehydrated chopped onion

Dehydrated minced garlic

Flaked sea salt (Maldon)