Sweet strawberries, creamy avocado, fragrant chive blossoms, and icicle radish. What could be better? Add a squeeze of lemon and a splash of olive oil and you're set! This is what I love about this time of year—fresh options are plentiful.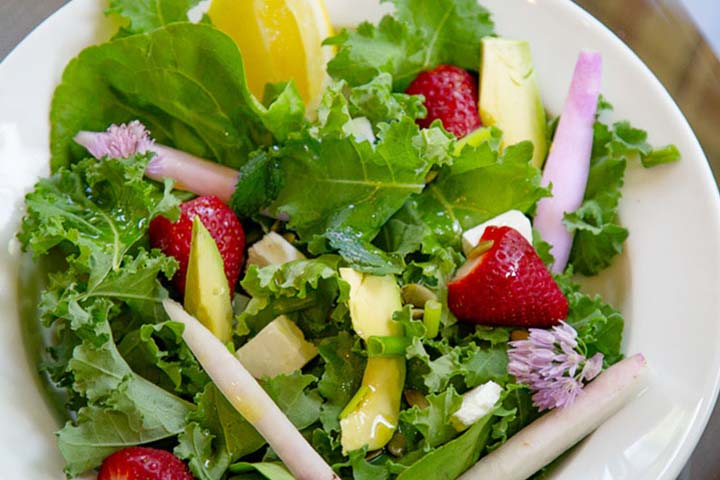 This salad is really versatile. Feta delivers tang, but so do a number of other briny cheeses. There is a variety of radishes at the market during strawberry season. Talk to your farmers. Baby radishes are often less spicy than mature ones. Citrus adds brightness. Delicate baby greens and butter lettuce will not overpower the strawberries. For nuts, I use pepitas, but walnuts, sunflower seeds, or almonds work well, too. Mint or lemon thyme are great substitutes for the chive blossoms. The mix of textures and flavors really make this salad shine. Have fun and use what's fresh at your market.
Strawberry Bliss Salad
Ingredients
2-3

cups

fresh mixed greens

3-4

strawberries

sliced

1

tsp

pepitas

raw

1

tbsp

feta cheese

1

lemon wedge

1

tbsp

olive oil

1/2

avocado

sliced

1

icicle radish

sliced

2

chive blossoms
Instructions
add olive oil to bottom of medium-sized bowl

add salad greens and toss gently

season lightly with salt and pepper and transfer to serving bowl

top with sliced avocado, strawberries, herbs, radishes and pepitas

gently crumble feta over the top

squeeze lemon wedge over salad and serve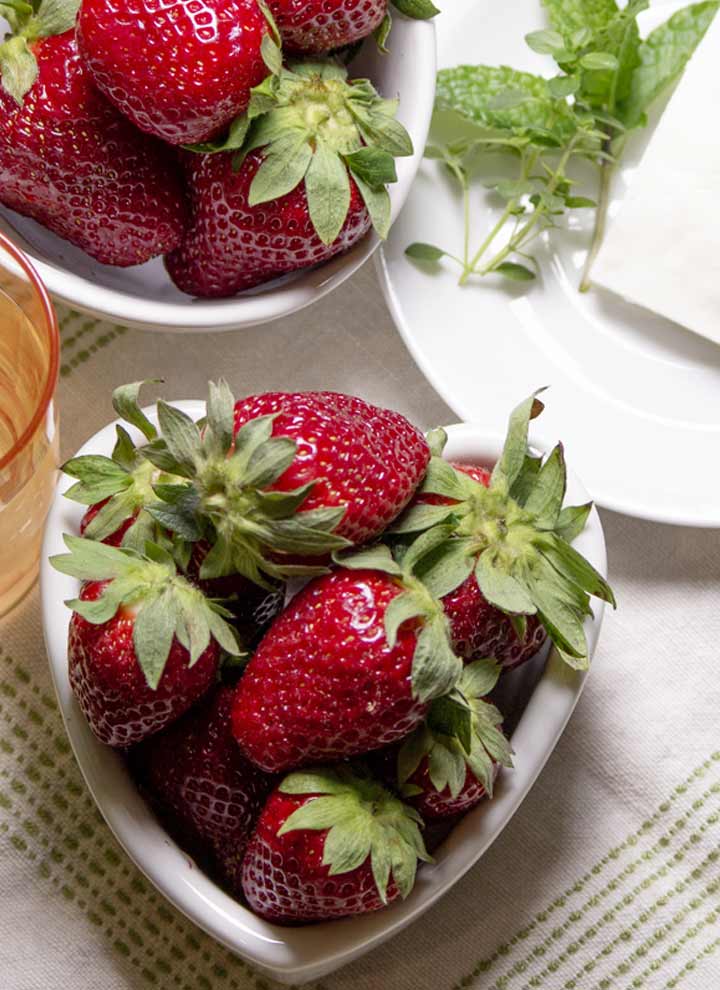 You'll find your best strawberries at the farmers market or area stores that carry local produce. Strawberries are delicate. Once picked, you should use them in a day or two. Check out my Strawberry Cream Puffs for more inspiration! They're inexpensive, easy to make and a must-have this time of year.