Jump to Recipe
This quick and easy tomato sauce is a family staple. I use it for our holiday lasagna, weeknight spaghetti and, of course, homemade pizzas! It's packed with flavor and takes minutes to make!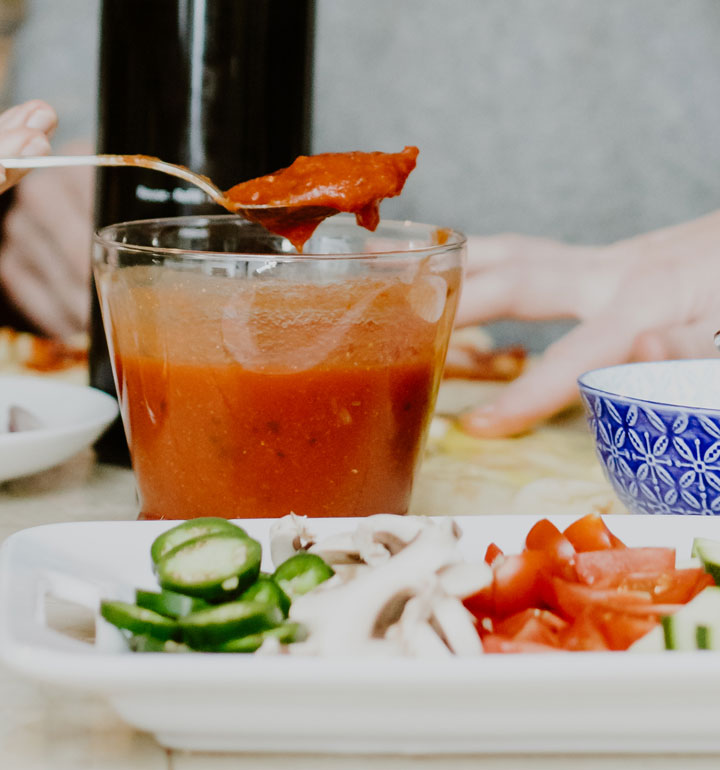 Go-To Tomato Sauce
You'll love this tomato sauce. It's a cinch to prepare and makes any Italian dish sing!
Ingredients
28 oz can

crushed tomatoes

avoid any with basil included; I use Cento all-purpose brand

3

cloves

garlic

1/2

tsp

kosher salt

1/2

tsp

red pepper flakes

1/4

cup

olive oil

zest

1

lemon

freshly ground black pepper
Instructions
On a cutting board, top garlic cloves with a drizzle of olive oil and kosher salt and chop to a fine paste.

Add 1/4 cup olive oil to a cold saucepan along with your garlic paste.

Sauté at medium heat – enough for the garlic to sizzle but not burn. This should take no more than 45 – 90 seconds. You don't want the garlic to turn brown. Once the garlic is fragrant remove it from the heat.

Stir in the crushed tomatoes and bring to a gentle simmer, this takes just a couple of minutes. 

Remove from heat and taste.  If it needs more salt add it now. 

Stir in the zest from one lemon and add freshly ground black pepper to taste.   Cover and let rest for a minute or two.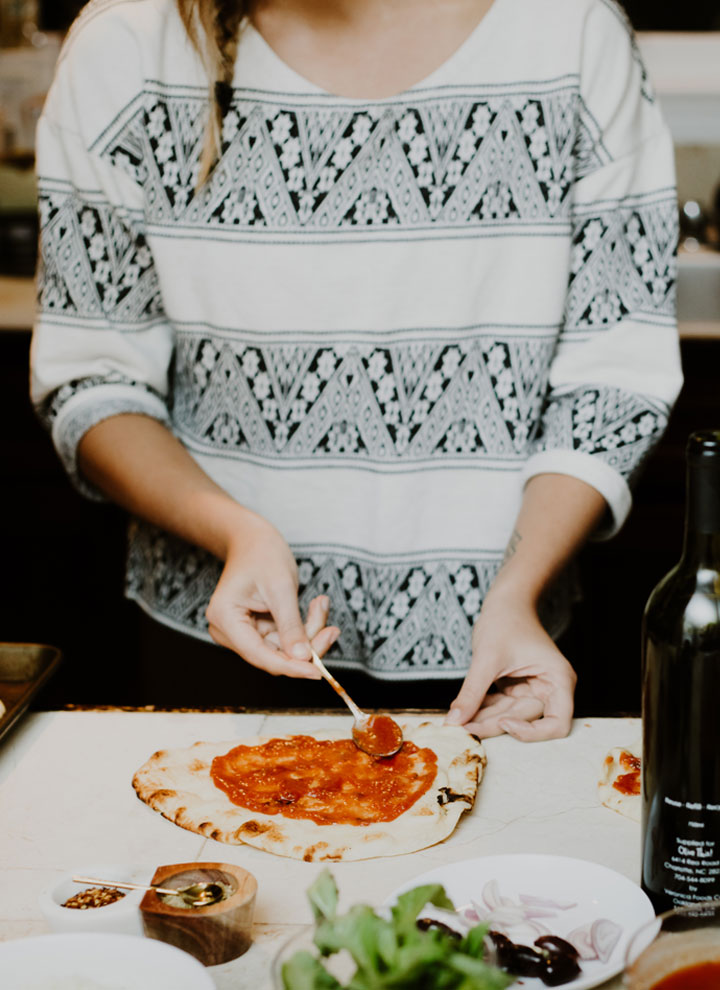 This sauce is great on my quick and easy naan pizza. See how to make them. Here's a link for my Girls' Night out Wine and Pizza party.