Nothing could be more perfect than a memorable and delicious gals' wine and cheese [pizza night].
Sometimes you need a night with the girls!
Set out store-bought naan, olive oil, all your favorite toppings, and plenty of wine for an easy meal that doubles as a night's entertainment.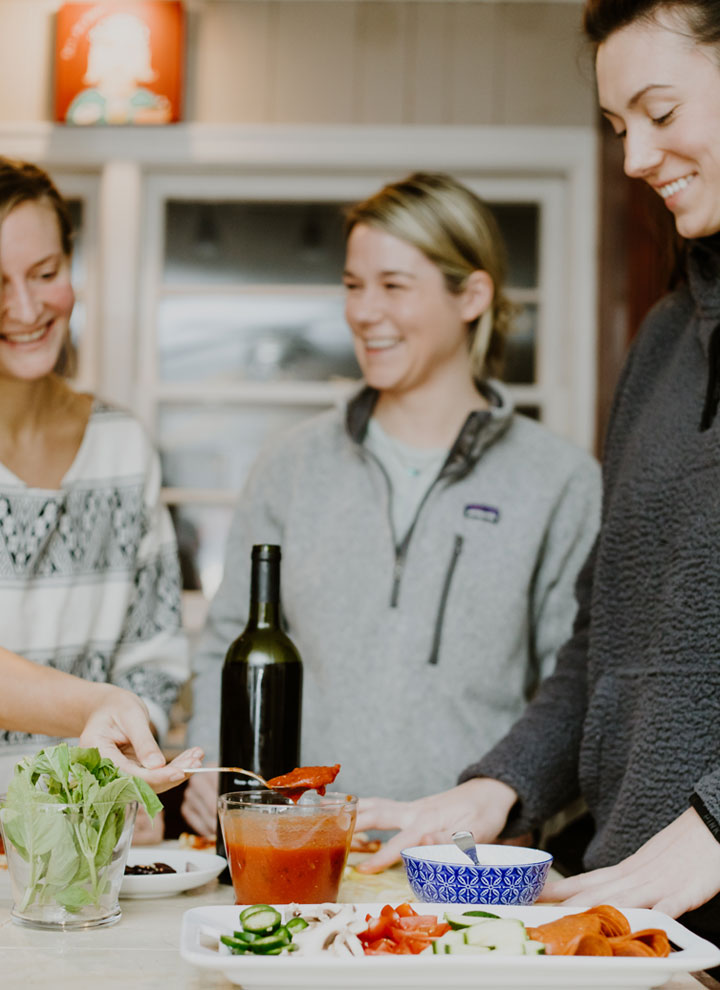 Prep the toppings
Prep your veggies in smaller sizes. That way they'll fit on individual-sized naan bread. Cut up mushrooms, jalapenos, tomatoes, olives, zucchini, red onions, fresh basil and so on. Add pepperoni too, if you have any meat lovers in the crowd. Provide your toppings in a platter so that everyone can easily top their pizza as they please.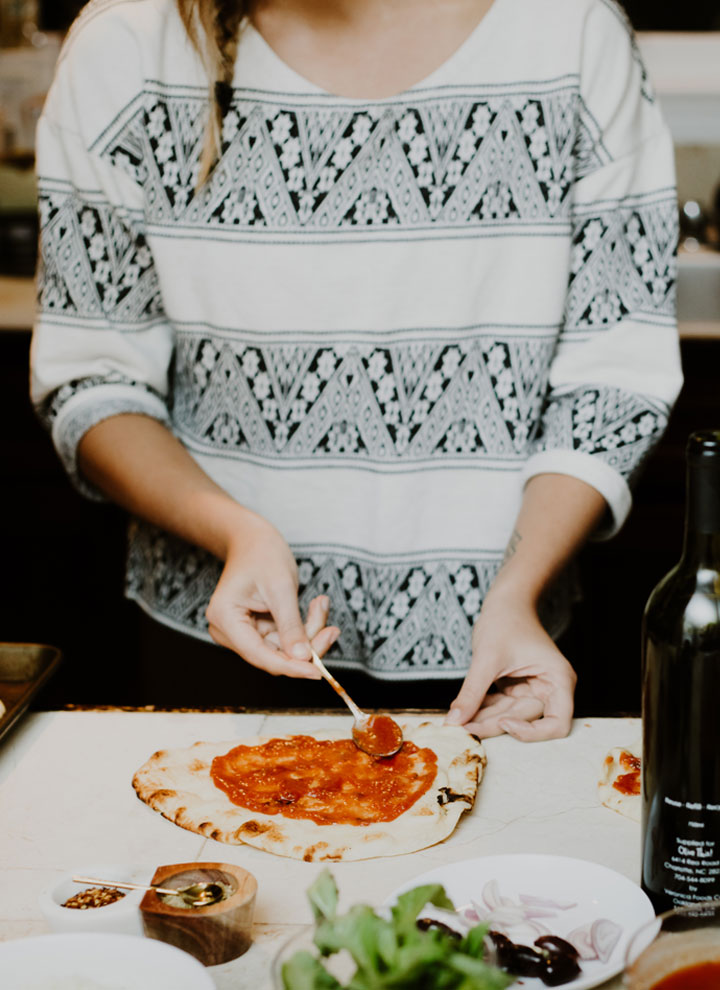 To keep it simple, pick up store-bought pizza sauce. There are plenty of good brands on the market. If you prefer homemade, here's the link to my Go-To Tomato Sauce, an easy make-ahead sauce that you can use.
Assemble your pizzas
Let everyone assemble her own pizza. Provide plenty of cheese; mozzarella, parmesan and Italian blends are all great choices.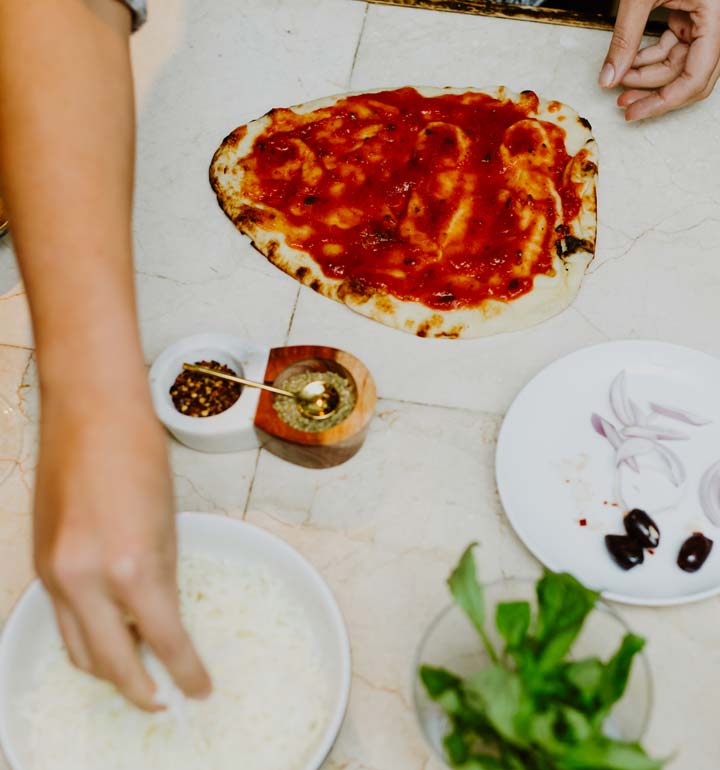 Keep the wine and conversation flowing. Everyone will welcome the informality of the evening and enjoy just hanging out in the kitchen while preparing their pizzas.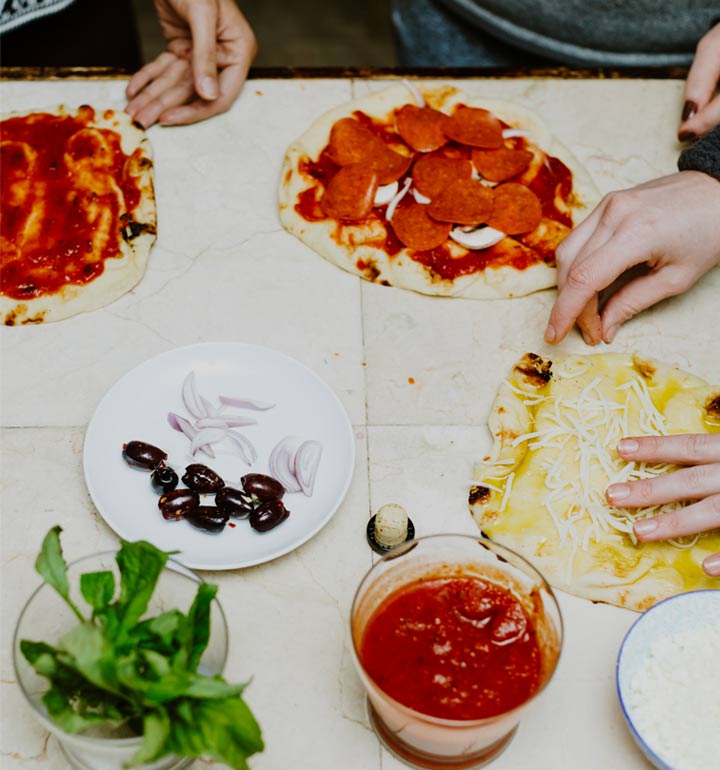 Turn up the heat
Preheat your oven to 400. Place assembled pizzas on your oven rack and bake 10-12 minutes. Keep an eye on them. The time needed will depend upon the size naan you use and how crispy you like your pizza.