Jump to Recipe
I'm going to level with you guys for a second—I am not a baker. I literally own one measuring cup and usually just eyeball the quantities in between. I absolutely hate precision and have been known to get a little too cocky in the kitchen, throwing all technique aside and winging it. The outcome is usually a disaster. So what does a non-baker serve for dessert when trying to impress her friends? Chocolate pudding pie of course!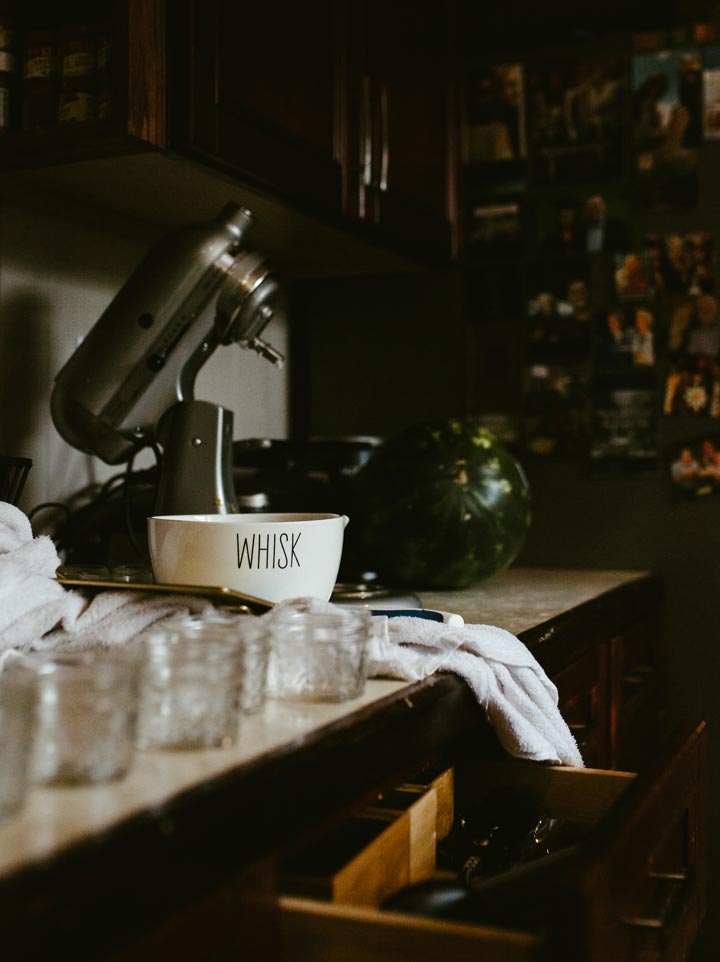 I learned very early on that there is a huge difference between being a good cook and being a good baker. The way I like to explain it to people is this, cooking is the art of the culinary world and baking is the science. That's not to say that both don't intersect, but the reality is baking requires a lot of scientific knowledge and patience that many cooks shy away from. We like the flexibility, experimentation and artistic freedom of coloring outside the lines. That's why when you often talk to cooks they find it very challenging to tell you exactly what it is that makes their signature recipe so great. I can almost bet it never tastes the same.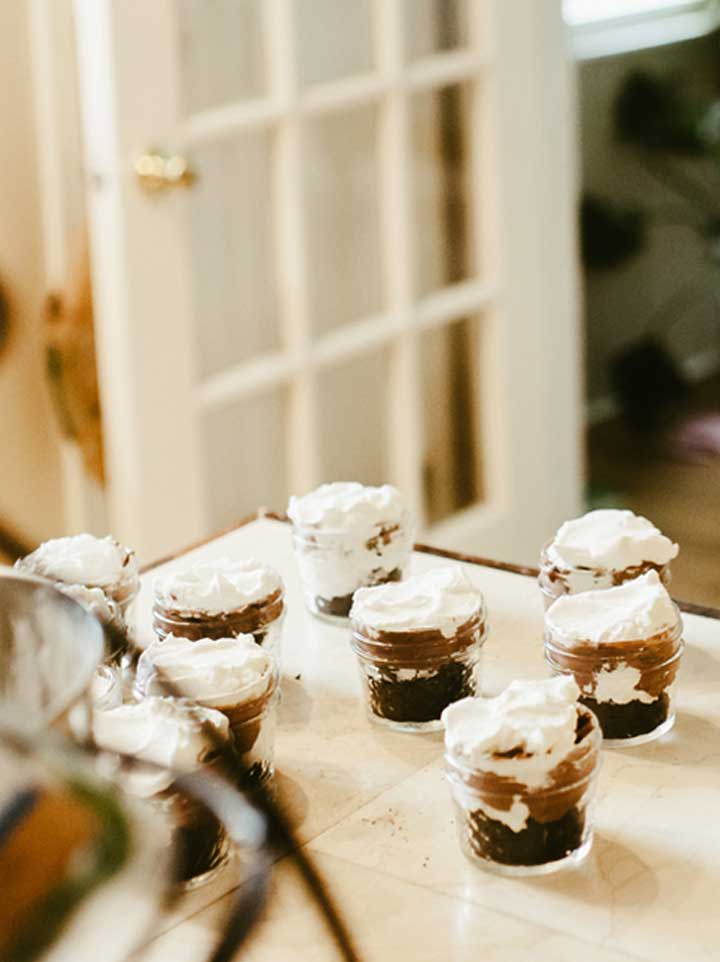 Never underestimate the power of chocolate!
Now, with that being said, I do love a sweet treat which meant I had to at least learn my way around a few desserts. This Death by Chocolate Cream Pie has quickly become one of my go-to favorites. It is so easy to make, requires zero baking, and my friends love it! I usually make it in a 9 x 13 baking dish, but was hosting a backyard cookout and wanted people to be able to just grab a dessert and walk around, so I went for the mini-mason jars. This recipe is perfect for entertaining because it utilizes a lot of shortcuts and can easily be made in advance.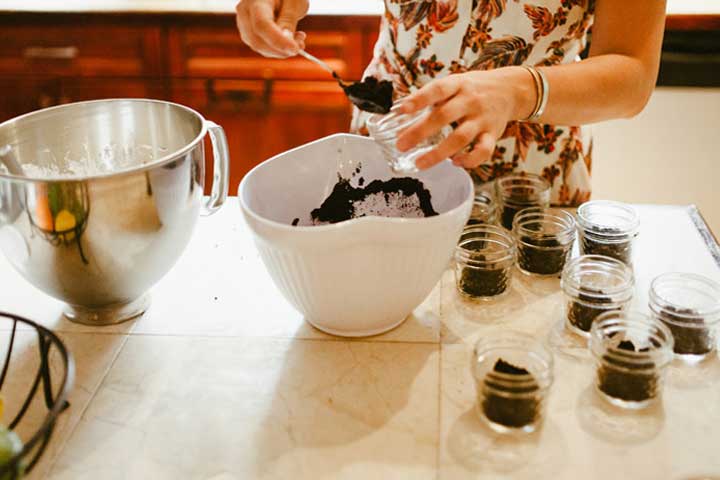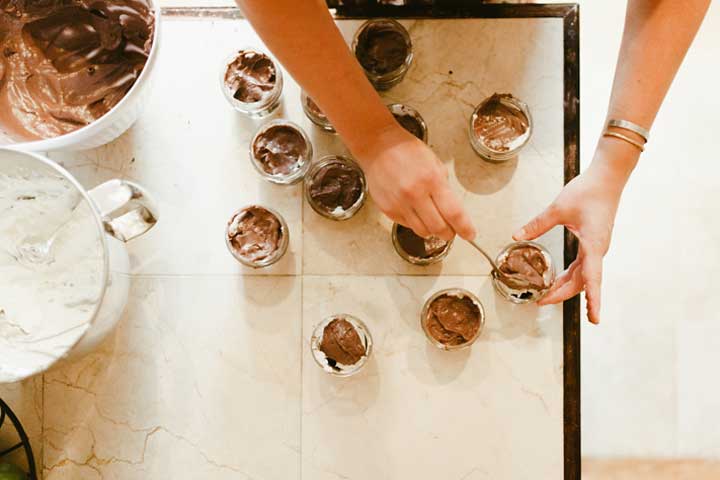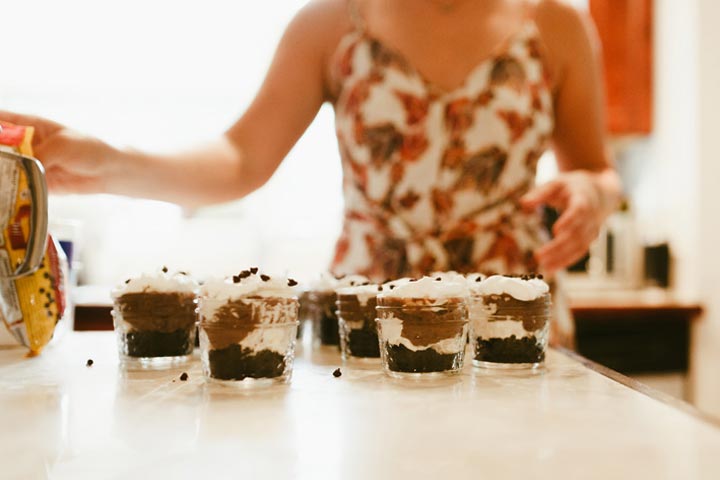 Death by Chocolate Cream Pie
Hardware: 16 mini mason jars or 9 x 13 glass baking dish
Ingredients
1

package regular Oreos—approx. 36 cookies

6

Tbsp

melted butter

8

oz

package softened cream cheese

¼

cup

granulated sugar

2

Tbsp

cold milk

12

ounce

container Cool Whip

2 – 3.9

ounce

package instant chocolate pudding

3 ¼

cups

cold milk

1

cup

mini chocolate chips
Instructions
Start by crushing the Oreo cookies into a crumb-like consistency. I used a food processor for this, but there are many methods you could use. For instance, fill a zip top bag with the cookies and crush them with a rolling pin or heavy-weighted can until you reach the desired consistency.

Transfer the Oreo cookies to a mixing bowl and stir in the melted butter. I like to use a fork to incorporate the butter, alternating between fluffing and mixing.

Using a spoon, transfer your crumbs into the bottom of your mini-mason jars or spread them evenly on the bottom of your baking dish. Gently press the mixture down, this will become the base of your layered dessert.

In a stand mixer or using a hand held mixer, combine the softened cream cheese, sugar, and 2 tablespoons of cold milk. Beat until mixed and fluffy.

Fold in half of the container of cool whip and set this mixture aside while you prepare the pudding.

Whisk the instant chocolate pudding and the remaining cold milk for several minutes until it begins to firm up. The pudding won't fully firm until it is refrigerated.

*Note: be sure to reference the directions on your package as some variations may take place depending on the brand.

Layer the cream cheese mixture on top of your Oreo cookie crumb base then layer the chocolate pudding on top of the cream cheese mixture.

Finish with the reserved cool whip topping and sprinkle with the mini chocolate chips.

Refrigerate for 4+ hours until you're ready to serve.
Notes
This recipe can also be used to make a 9 x 13 inch pan for larger groups or if you don't have mini mason jars.
Feel free to sub-out different flavors of pudding or even trade the Oreos for graham crackers. I designed this recipe to be fun and versatile so let your imagination run wild! And if by chance you do have a fondness for baking, this recipe can be as challenging or as simple as you decide to make it. For all my bakers out there, I'll show you some love for a minute…sub out the whipped topping that I know you cringed at and replace it with fresh whipped cream. Make a chocolate custard or even a chocolate mousse. Shave a bar of semi-sweet chocolate over the top and voila you have a pretty impressive dessert on your hands.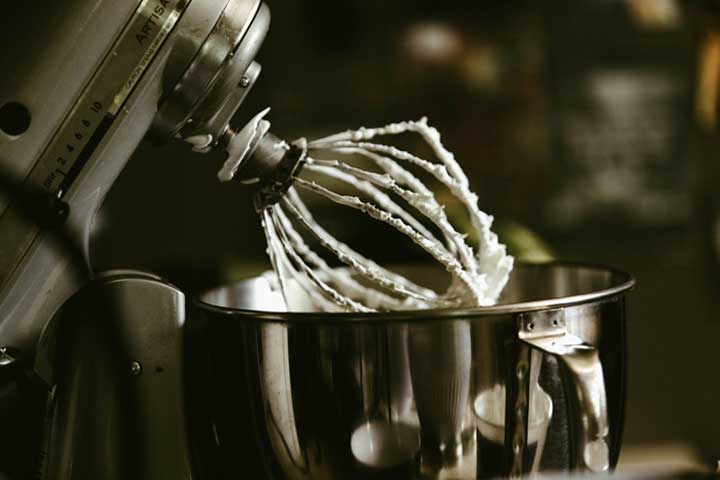 Give this recipe a try at your next potluck or cookout. I promise it will conquer your fears of baking and be raved about for weeks! Enjoy!