Jump to Recipe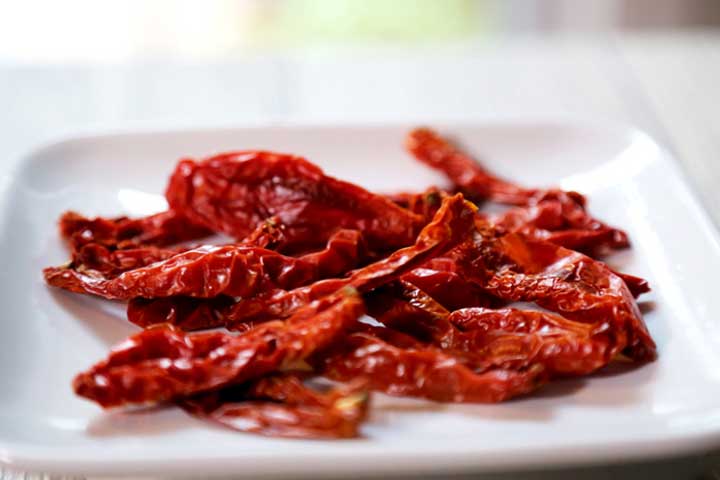 I'll admit the title is a bit of a misnomer as these "sun-dried" tomatoes are actually baked not dried in the sun for days, but if we're being honest who has the time or the patience for that? Not me! Plus, unless you're feeding Alton Brown I'd be hard pressed to say that your guests would even be able to tell the difference. Although they are not basking in the sun for days on end, they do obtain the concentrated, sweet flavor profile that we know and love of sun-dried tomatoes.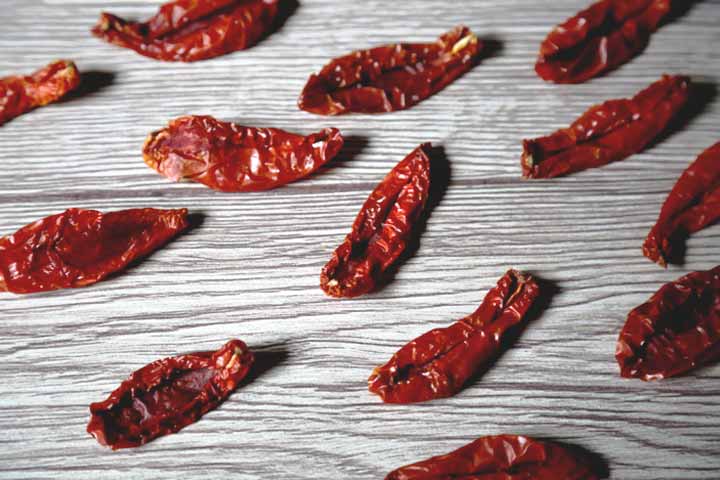 I often use leftover tomatoes from the market, but this year I got the urge to grow my own. Many people laughed at me for this because unless it meows I have trouble remembering to feed it, but I was dedicated this summer to growing some of my own vegetables and it was a success! The tomatoes from my garden were much smaller in size (about the size of a Roma tomato), but this was perfect for making sun-dried tomatoes.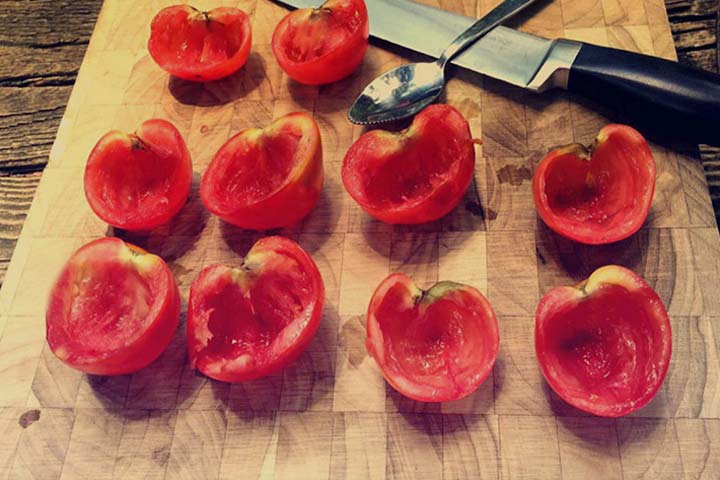 They contained a lot less pulp and dried out in a fraction of the time. Feel free to use whatever tomatoes you have around though, you may just have to adjust the cooking time, but you will know when these little jewels are done because they wrinkle and decrease tremendously in size.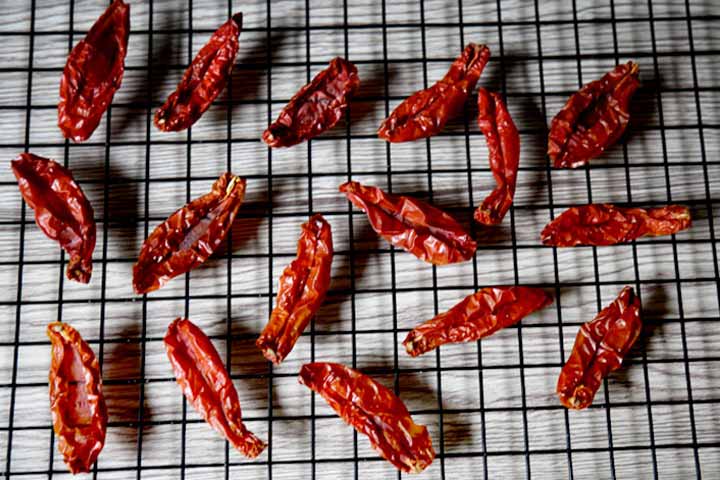 These sun-dried tomatoes are so easy to make and so versatile. The super sweet concentrated flavor adds depth to any dish. I even use them to make homemade ketchup! I hope this year's tomato season inspires you to give this pantry staple a try.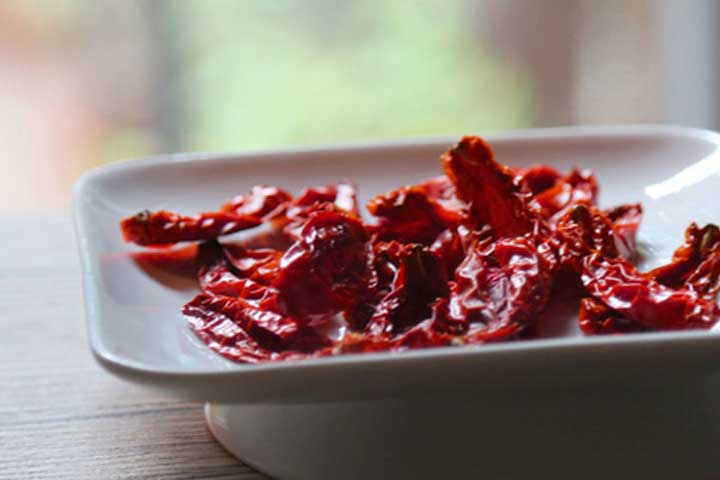 Sun-Dried Tomatoes
Tip: I use a grapefruit spoon to scoop out the seeds and pith.
Instructions
Preheat oven to 200F

Cut tomatoes in half.

Scoop out all of the seeds and pith.

Place tomato halves on a baking sheet and sprinkle them with salt to season.

Bake 8-10 hours, this depends upon the size of the your tomatoes and type of oven you have. You want the tomatoes to wrinkle and take on an almost leathery texture.

Allow to cool thoroughly.

Once dry, the tomatoes can be stored in the refrigerator or freezer.