One of my absolute favorite spots in Nashville is Pinewood Social. This music city hot spot is a popular gathering place. It features an open floor plan with industrial-chic interior and well-appointed entertainment areas that make it easy to mingle and interact with friends. Think of it as a first-rate living space hooked up with your own "crib" additions. There's a bocce court, bowling alley and pool area; complete with a 30-foot Airstream trailer.
Inside, PINEWOOD SOCIAL offers first-rate menus from morning-till-night along with an extensive lineup of well-crafted cocktails. The food is exceptionally good. I noticed a number of menu items such as platters of fried chicken and lobster mac and cheese that serve 4-6. It's a great way for friends to share and try different things. Plus, Pinewood Social features great craft mocktails. They treat designated drivers and non-alcoholic consumers with the respect they deserve.
Whether you're scheduling a business lunch, dinner with friends or looking for a surefire way to break the ice on a first date, Pinewood Social has got you covered.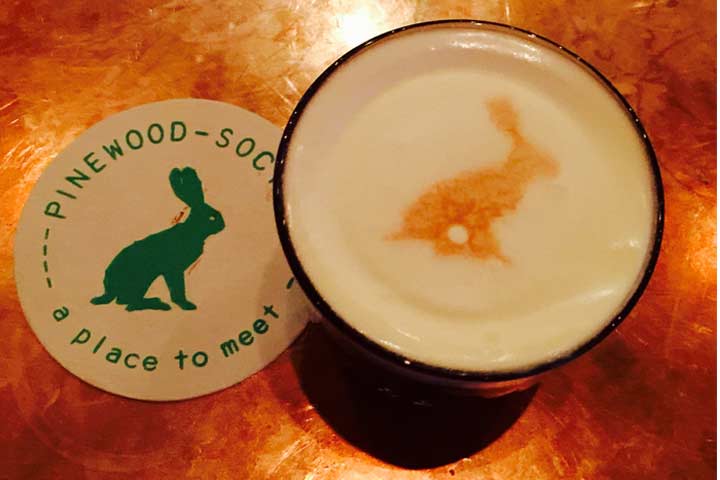 I couldn't resist taking a photos of our drinks while we were there.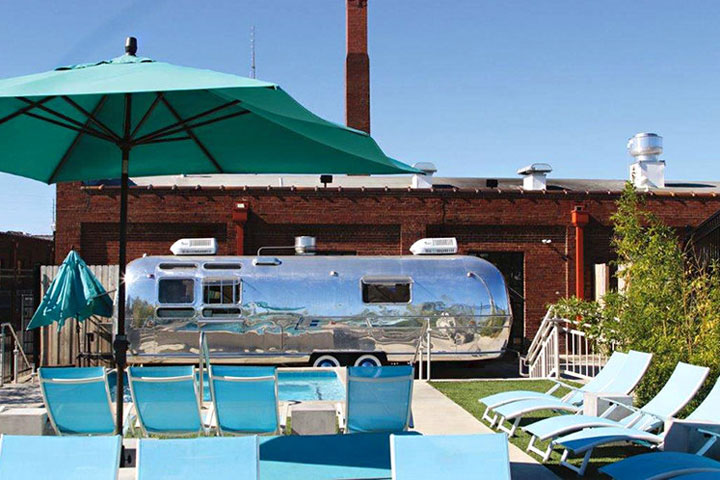 Pinewood Social offers 6 vintage bowling lanes made from reclaimed wood brought in from an Indiana bowling alley. When you reserve a lane, shoes and bowling balls are included.
---
Pinewood Social is located at 33 Peabody Street in Nashville. You can visit their website HERE.