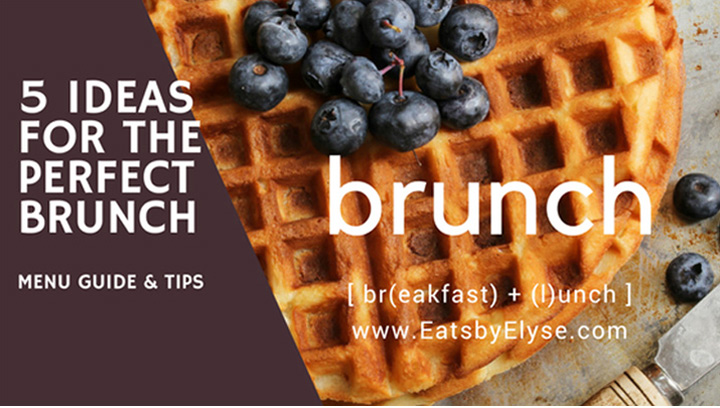 1. Bloody Mary Bar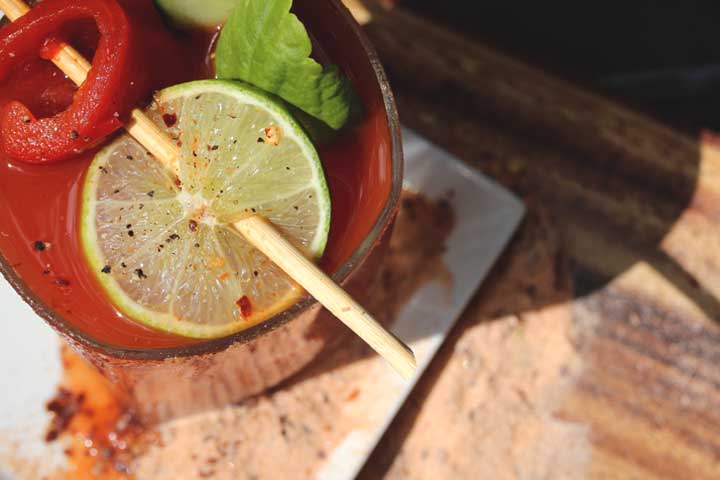 This is such a fun way to add life to your brunch without breaking the bank. Setting up a drink station or mimosa bar also serves as its own décor. Plus, it's a fun way to get your friends to start mingling when they arrive. Your guests will love the novelty of designing their own drink and the possibilities are seriously endless.
bloody mary bar staples
Zing-Zang bloody mary mix
Pickled okra
Olives
Sliced cucumbers
Sriracha and/or other hot sauce
Old Bay & my Sriracha Salt for the rim
Limes
Celery stalks
I love to set out various pint glasses I've collected from breweries so that everyone has a unique glass and can identify their drink. I also set out toothpicks so that people can make their own fun garnishes using the items available. Give my Sriricha Salt a try. It's easy to make and you can even let your friends take some home with them.
2. Waffle Party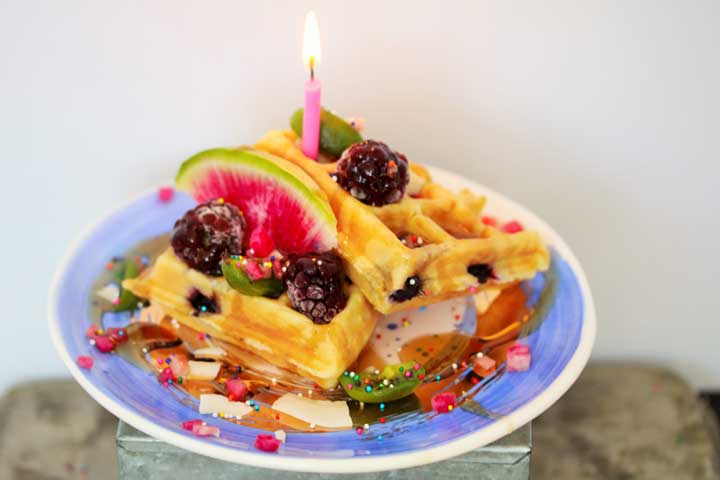 Get your guests involved! One of my favorite things to do when I am having a smaller group over for brunch is to break out my waffle maker. There's a reason this is such a hit at hotels around the country. I love having my friends with me crowded around the kitchen laughing and goofing off while trying to prepare the perfect waffle. I usually have various toppings like seasonal fruit and nuts along with a flavored butter. Here's my upcoming waffle menu to help get you started:
a) Sweet—Waffle: Cinnamon Pecan
Topping: Fresh cut Bananas
Butter: Bourbon Vanilla Butter
b) Savory—Waffle: Bacon
Topping: Nashville Hot Chicken
Butter: Honey
I usually set out a few other seasonal fruits and toppings like chocolate chips in case my friends have a tried and true favorite.
3. Fruit & Granola Parfaits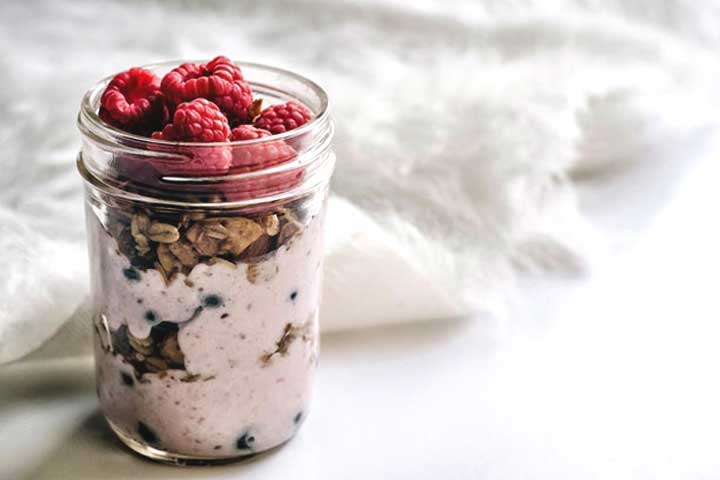 These are so easy and can be made in advance. I usually make them the night before and layer small mason jars with plain yogurt and a medley of seasonal fruit. Then, when friends arrive I set out the mason jars and add a handful of granola and a drizzle of honey to each one. I love to make these when berries are in season—I mix blueberries, blackberries, strawberries, and raspberries with fresh mint and a little fresh squeezed lime juice. The colors are so beautiful together and people love the convenience of the mason jars.
4. Quiche
I am a firm believer that no brunch is complete without eggs, but eggs can be so finicky for a crowd—this is where quiche comes in. Quiche is perfect for a brunch party because it can be prepped the night before and tastes great piping hot or at room temperature. I always take the short cut too and buy frozen ready-made pie crust. Quiche is extremely versatile and as long as you stick to the formula I've provided you can easily add whatever ingredients you have on hand.
Formula for Quiche Success
Remove excess liquid from your vegetables
Use 3 eggs per pie
1 cup heavy cream
1 cup of your favorite cheese
Finish with a dusting of nutmeg
The rest is up to you!
5. The Perfect Crispy Bacon
Perfect Crispy Bacon: There are two major components to this 1. Starting with a cold oven, and 2. Using a wire rack on a cookie sheet. I learned this technique from working in restaurants and it is truly the best method for cooking bacon. Lay the strips of bacon out on the wire rack that's sitting atop the cookie sheet. Then sprinkle the first side with approximately 1 teaspoon of the cayenne pepper. Place in a cold oven and set your temperature to 400°F. As the oven comes up to temperature it will evenly cook the bacon. Halfway through the cooking process take the bacon out and use tongs to flip it over. Sprinkle with the remaining cayenne pepper. This next part is crucial—when the bacon is close to your personal preference level of crispness turn the oven off but leave the bacon in the oven to cook for a few additional minutes. Then remove the bacon from the oven to cool and blot the excess grease. Then drizzle with good quality honey (approximately 2 tablespoons).